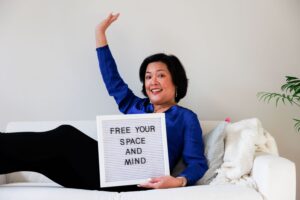 To provide transformation beyond bins and labels® and diffuse stress during every client's life transition – from birth till death. To lend not just are hands; but our hearts from start to completion of every move, organizing or estate closure project.
To provide high-quality, professional move management and organizing services for individuals, families, businesses, and estates.
To provide white-glove services for all aspects of move management; assisting with all the necessary planning and logistics to arrive satisfied at final destination.
To reach out to as many individuals and families empowering them with organizational solutions and skills to establish structure and routine; helping them relieve the burden of everyday stress and find more time to enjoy the people and things they love.
COVID-19 RESPONSE
Safety is as important to us as it is to you! Organized Transitions LLC® is trained and ready to move you. Take a look at how we move you safely during Covid-19.



Elaine Fernando, Founder and CEO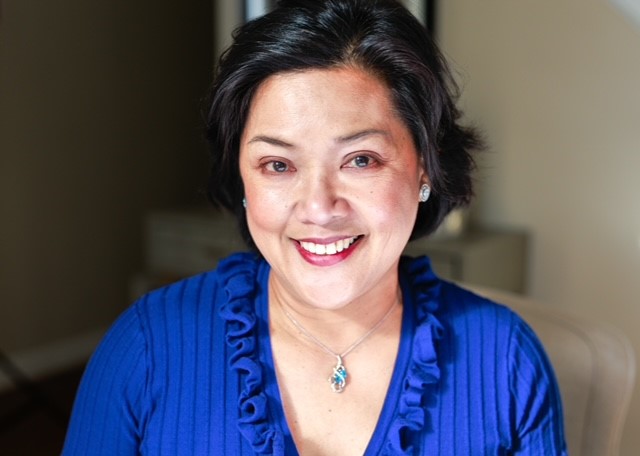 Having earned her degree in Economics and a Masters in Finance from Columbia University, Elaine spent 25 years on Wall Street working for international investment banking firms. Traversing the chaotic arena of high finance, travelling extensively for work and running a household of 4, she was able to hone personal and professional organizational skills and absolutely loved it! Elaine is also well versed in planning and executing projects in both a team environment and one-to-one; all the while listening carefully to clients' needs to both grow and maintain relationships.
Fast forward to deciding on a career change! While discussing how her past vocation would benefit a future venture, a friend suggested pursuing professional organization. Since she loves working with others and finding creative solutions to problems, Elaine jumped at the chance, and Organized Transitions LLC® was born! It is a NJ based company that specializes in organizing homes, businesses and estates; as well as national and worldwide move management.
Now, she can still enjoy travel when working with clients to identify their needs, establish goals, and implement action plans. This provides the ultimate framework for economical and practical solutions that help maintain the positive work results clients seek to accomplish and best of all find … BLISSFUL LIVING!
Our Team at Organized Transitions LLC®
Eileen Bergman, Associate Director & Senior Specialist and Don Bergman, Senior Specialist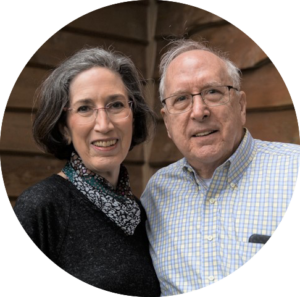 Enter the dynamic duo – Eileen & Don Bergman! Following a successful career in the staffing and payroll industry earning her many accolades, Eileen found that her life's experiences of helping family members downsize and reading an article about a Professional Organizer in NYC made for a natural career transition. Eileen works hands-on with clients calmly offering sound advice along with a plethora of expertise and certifications to reclaim overcrowded and visually distracting spaces.
Don's career in banking and finance has spanned over 40 years. Managing large department staff and leading a major computer conversion are just 2 of his industry triumphs. Fast forward to change, Don found himself jumping at the opportunity to work with Eileen, his wife of 45 years. What makes Don such a valued member of the OT® team? He instantly connects with clients infusing a sense of comfort and he couldn't be more respectful of their home and possessions; all the while being one of the most conscientious, hard-working staff members OT® is thrilled to have.
Eileen and Don both tout being devoted spouses, proud parents and grandparents as their crowning achievement. Seeing them work in tandem and their dedication to "family first" makes that achievement obvious on every client project!

Mary Bellofatto, Business Development & Team Lead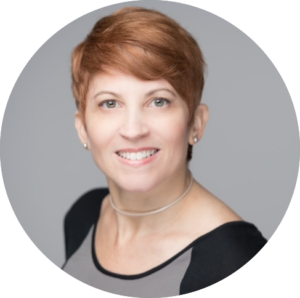 Mary's role in Business Development and Operations for Organized Transitions LLC® stems from 10+ years as a professional organizer and supporting businesses in the real estate and financial services industries. She thrives on juggling all the moving parts in a busy, service-oriented environment. Having worked hands-on in just about every type of organizing scenario imaginable, implementing strategies for large or complicated projects comes naturally. When asked what her favorite part of the job is, Mary will tell you it's the team work. She loves making a difference with our super talented staff!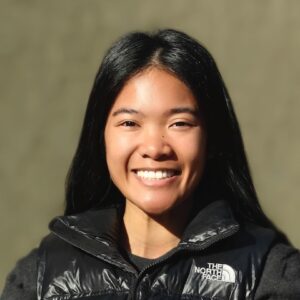 She may be the youngest team member at Organized Transitions LLC®; but being daughter to our Founder, Elaine Fernando, she's been mentored by the best! Katrina's past experience in clothing retail, childcare, and training as a veterinary technician has prepared her to excel in many different environments. She loves the variation of work – estate auctions and wardrobe organization, just to name a few. When asked what she is most inspired by, she says it's admiration for her mom's hard work and determination to build her business and serve clients with care and respect.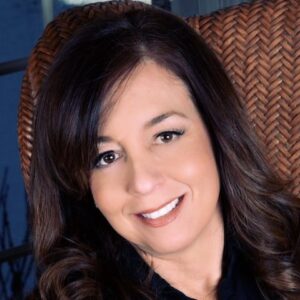 Having helped friends and family move or organize for years makes Anne a natural fit for OT®. Anne also enjoys a career in advertising where she has worked on some of the largest advertising campaigns in NJ and nationally! Years of client interfacing, project management, and leading teams brings a wealth of knowledge and skill to every OT® project. The busier the better, Anne says; excelling as baker and furniture painter in her spare time.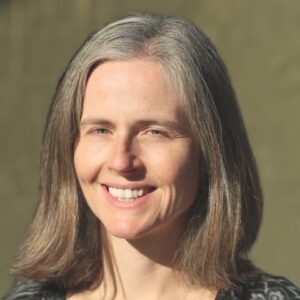 Natasha's role with OT® is bookkeeper and has worked for over 5 years doing so with Senior Move Managers in multiple states. She is a business owner inspired to serve companies that assist seniors during later-life transitions. When asked what her favorite task is, she will tell you payroll; so that she can be sure to take good care of all the employees! She is also a proud Girl Scout Leader for a 6th grade troop that has been together since kindergarten.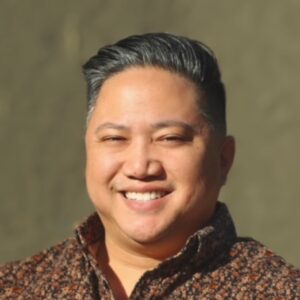 Justin exudes diligence and professionalism when put to any task or assisting clients and team members. It's easy to see how he's been promoted in his career as he also serves in the extermination industry. With a managerial and VP background, Justin understands how to look at the big picture and keep a project running smoothly – all the while putting a smile on everyone's face.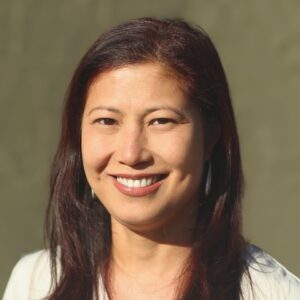 Sherrie is a team member well known for being detail oriented and flexible with client needs. As a mother of 3 with a prior career in finance, she is no stranger to the demands of work-life balance. Needless to say, it has prepared her well for the variety of projects that OT® brings to the table. Decluttering is her favorite part of the job because she enjoys the feeling of freedom it imparts to clients when they remove things from their surroundings that no longer serve them. And as if she isn't busy enough, Sherri also enjoys travel, board games with family, and never met a piece of cake she didn't like!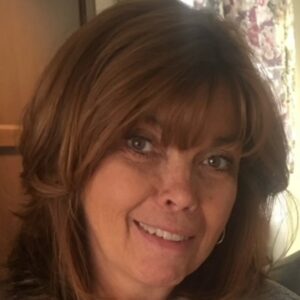 Finance was Jayne's previous career before she sought change, and we're glad she did! When she isn't spending time with family at the NJ shore, Jayne's giving it her all for OT®! She loves to see a client's face light up as their newly decluttered space reveals itself as the sanctuary their home should be. She also knows how important it is to make a senior's space at a new care facility feel just as comfortable and familiar as their previous home. Jayne pays close attention to the details; making sure efficiency and safety in mobility are priorities.
With more than 25 years experience in the investment banking industry, Elaine interacted with clients in a nonjudgmental and highly confidential manner. Now she combines that dedication, empathy and compassion with her team's exceptional skill set.
Providing project management, intent listening, attention to detail and creative problem solving proves time and again to be exactly what's needed to tackle the demands of professional organization and move management. Busy parents, seniors and professionals alike are guided through each step with individualized, undivided attention.
Certification and Affiliations