Organize your office and business with us!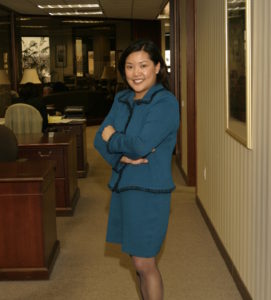 Having balanced a 25-year high powered career, as an international investment banker and travelling all over the world on business and yet managing a household of two daughters and a busy husband has taught me project management skills that has allowed me to have an efficient personal and business life. Systems were created to corral my girls' homework, artwork, bills and mail. Time management was my salvation in managing time with the girls' school activities, household projects and work's high demands. Yes, it was demanding and very overwhelming but it became manageable all with the help of systems and being organized. My work experience and educational background has allowed me to listen to individual business owners to corporations in creating a more productive and profitable work environment. When you are organized, there is less stress making your workplace a happier environment. Let Organized Transitions LLC® transform your work environment.
Office Organizing
If you made $250 per hour and you spend 5 hours a week looking for a file do you realize this equates to $60,000 in lost revenues? My Wall Street career and Finance education has enabled me to learn skills to help corporations and business owners acquire organizational skills for their employees to increase efficiency, productivity and eventually, profits. Let Organized Transitions LLC® assess your current situation so that we can look at how to maximize the efficiencies and profitability of your business.
Financial and Paper Organizing
Are you overwhelmed? Do you always need to take a day or two off to gather all your paperwork for tax preparation? Do you have a hard time finding important documents? Do you need a liaison to help you with your accountant, financial planner or attorney? Do you always pay your bills on time and stay within your budget? Let Organized Transitions LLC® help you to establish and restore your financial health.